Industry Clusters
The V-LINC group works with industry clusters and individual firms to develop initiatives.
The V-LINC team has collaborated with over 200 businesses across various sectors from agri-food and tourism to ICT and cosmetics, in locations across Europe, USA & South America. We provide VLINC analyses on a sectoral basis for organisations with a business support & development remit who are looking for the experiential evidence base to inform their operations and suite of business supports. V-LINC delivers the groundwork required for the development of participative, bottom-up strategies focusing on sectoral strengths and key priority growth areas for that sector (smart specialisation strategies), empowering business support organisations to deliver demand driven, evidence informed, impactful, transformative support for their members.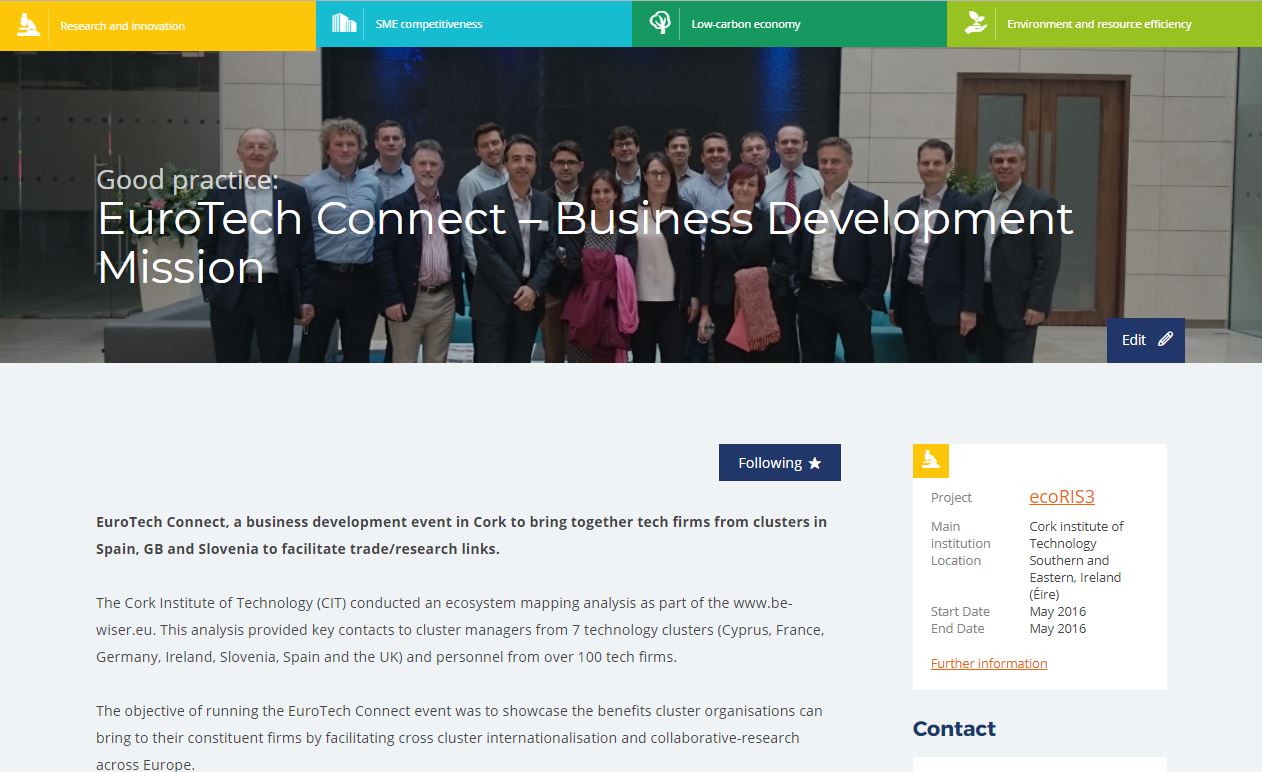 Image: The V-LINC research group - organised EuroTech Connect as part of the Be-Wiser project - this initiative has been officially recognised as an Interreg Europe Good Practice Initiative - Click here for further information.
We also offer VLINC analyses to individual businesses. Our software can be applied to businesses of any size, in any sector in order to evaluate current business relationships, support & activity. The results provide the business with critical baseline information for developing individual growth strategies and business development planning. For more information please contact us directly using the details on our contact page.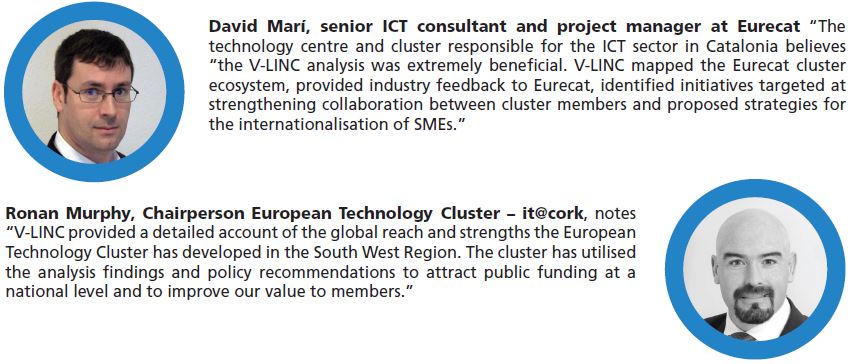 Our expert team has worked with businesses, research centres and public bodies across multiple international locations to deliver specialised state of the art tools and platforms in support of developing international trade and promoting business internationalisation. We tailor make our solutions to our clients' needs in order to facilitate soft landing platforms for businesses wishing to enter new markets, B2B introductions and connections as well as connections between business and research centres across countries, in order to promote collaboration, innovation and new business opportunities. For more information please contact us using the details on our contact page.